Drawing Tree
Drawing Tree is a developing project about learning from trees.
In 2013, a lush weeping willow captivated my attention. On a sweltering summer day, I was at Park Jarry in Montréal, Canada. The willow created a massive shade around itself, inviting picnickers, guitar players, dog walkers, children and passing joggers. The tree was part of the community, yet it was unseen. So I thought of giving it some presence by letting it "draw."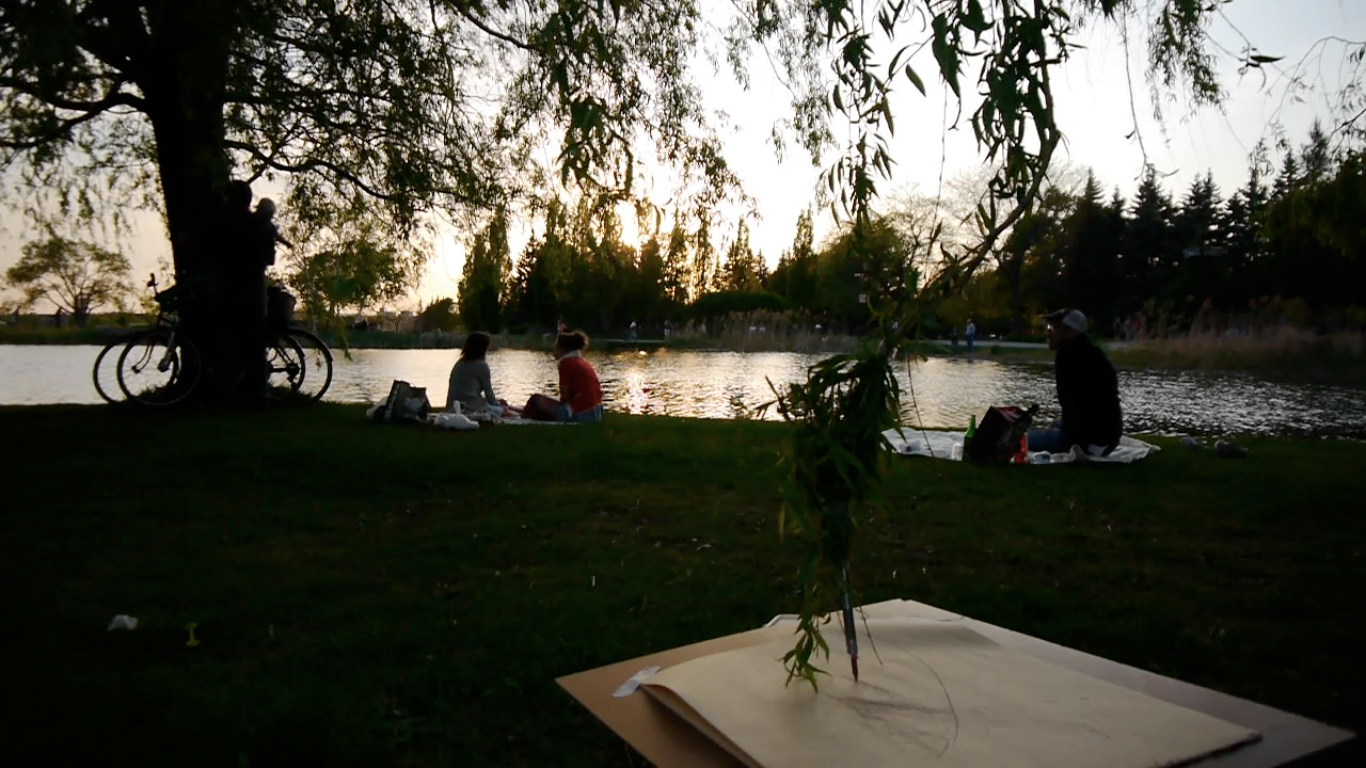 It was also then that I was very much interested in ecology, the transformation of materials from one state to another. The tree, "drawing" with charcoal on paper, was a way to ponder the transfiguration of trees in human hands into various implements divorced from nature, yet ever seeking a way to get back into it.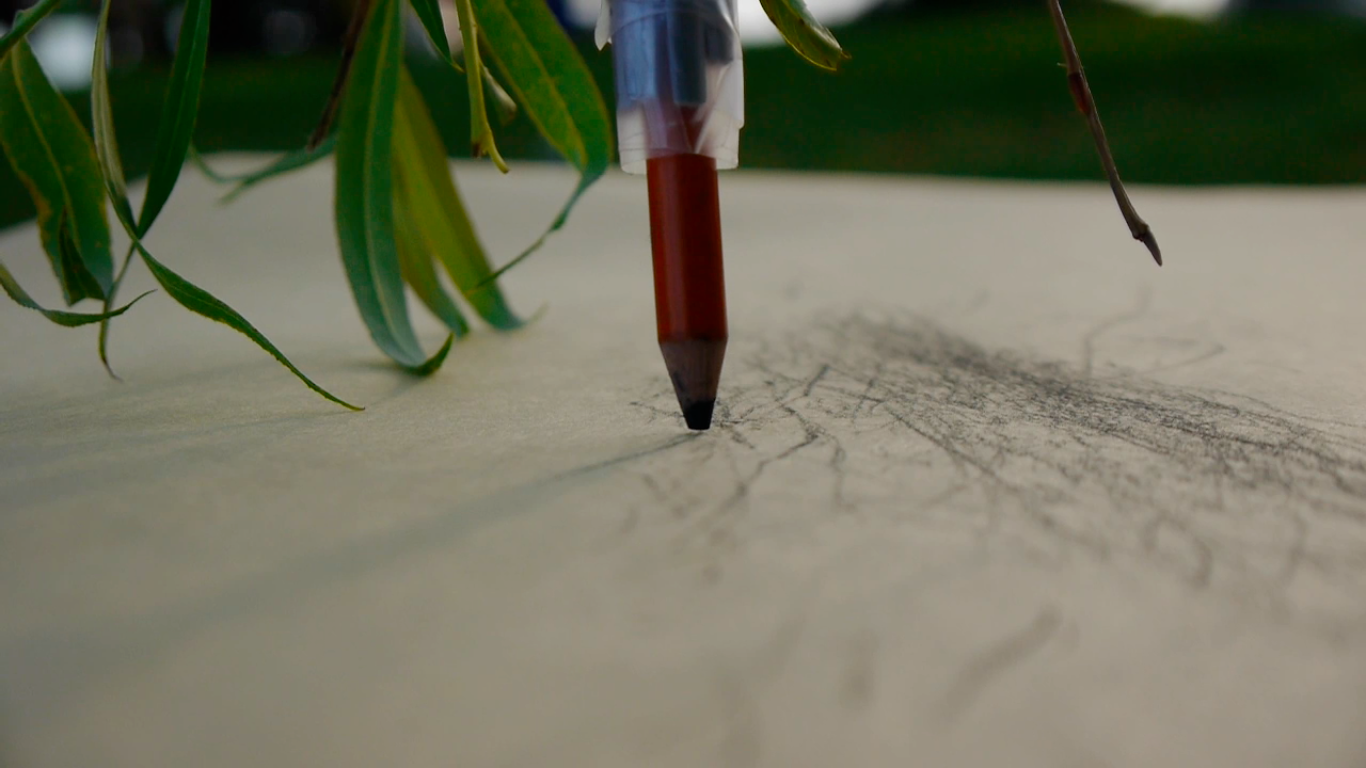 It was not so much about the drawing itself, but the process. What does "tree-made" art look like? Was it the tree drawing? Was it me? The wind? Chance? Serendipity?
I revisited these questions at DRAW international residency in the summer of 2020.
---